The sky's the limit with Temperzone water-cooled systems
Designed to Impress
The Temperzone IJD range is fabricated from galvanised steel and insulated with closed cell foam.
IJD Units come complete with water coil, one or more centrifugal fans, condensate drain tray, enclosed electrical box, supply air duct spigot and return air duct spigot. A hinged service access panel with Allen key latches are also provided.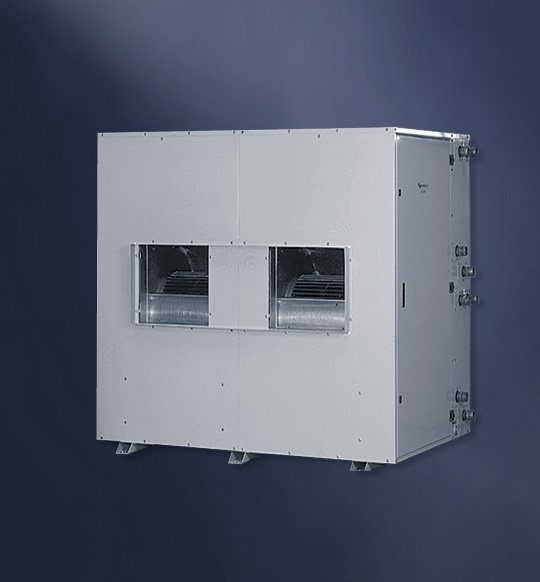 IJD Chilled water AHU
Available in:
4 Row Cooling
4 Row Cooling + 1 Row Heating
4 Row Cooling + Electric Heating
6 Row Cooling
6 Row Cooling + 1 Row Heating
6 Row Cooling + Electric Heating
Airflow Range (l/s):
Nominal 1400~9000 l/s
Epoxy Coated coils
All Temperzone units come standard with epoxy coated indoor and outdoor coils for added protection in harsh enviroments.

For corrosive environments, varieties of lacquered fin stock have been developed as an alternative to the more expensive copper fin stock.
​
Of the various coatings, for aluminium fin stock, epoxy has emerged as the preferred coating as protection against both chemical and salt laden air corrosion. The controlled application of epoxy, to the aluminium fin stock, results in a highly corrosion resistant epoxy film of only 4-5 microns.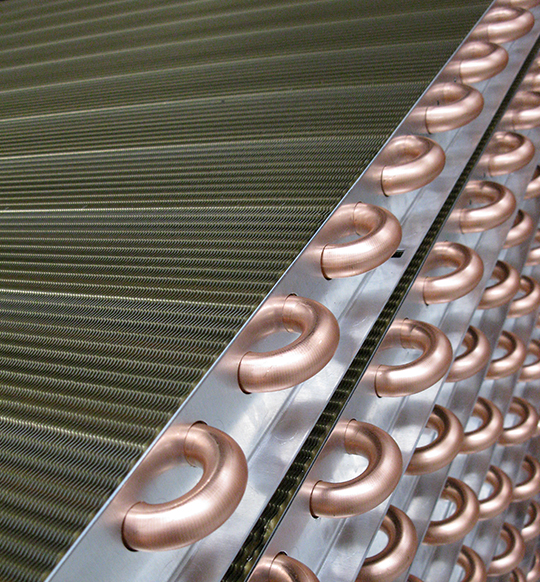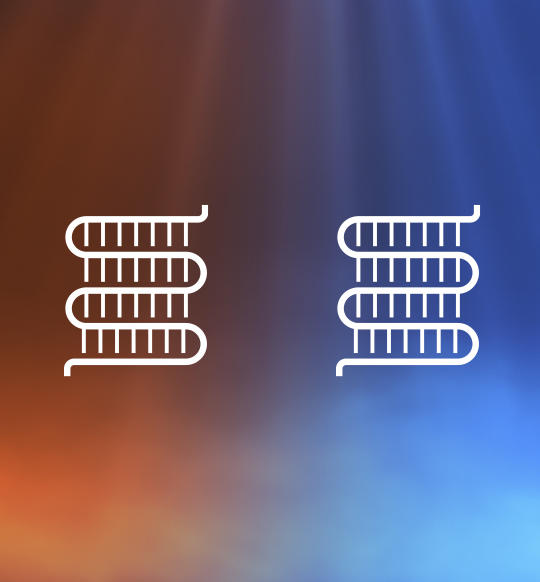 Coil options
Cooling and heating coil configurations
4 Row Cooling
4 Row Cooling + 1 Row Heating
4 Row Cooling + Electric Heating
6 Row Cooling
6 Row Cooling + 1 Row Heating
6 Row Cooling + Electric Heating
Horizontal / Vertical Supply Air
Standard / Opposite Hand