Customisation and Flexibility
Our Clever brand of air handling units offer high quality, robust construction, with double skin panels to offer high corrosion resistance for locations exposed to our marine environments. Our experienced in-house design team provides customised design and flexibility. Our local customised manufacturing and suppliers provides a quick delivery regardless of the scale of the project.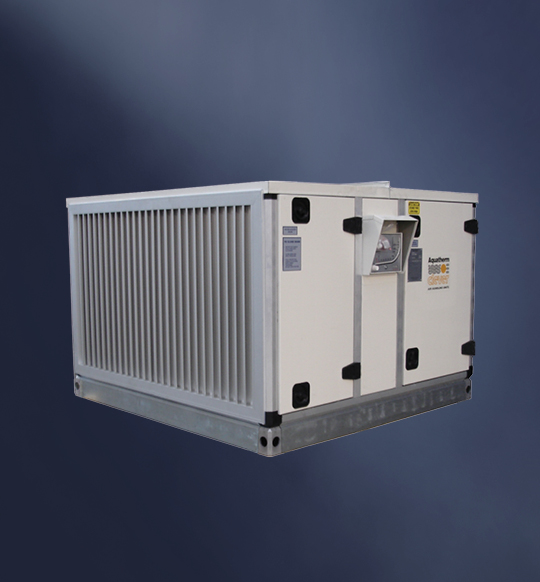 Clever MC Air Handling Unit
Full range is completely customisable.
Air Volume:
Pressure:
Features
Lightweight and corrosion resistant
Typically 20% lighter than other steel AHU's
NZ's only full aluminium air handling unit for NZ coastal conditions
Powder coated and anodized finish as standard
23mm/43mm panels
4-6 Week Delivery
UVGI - Ultraviolet Germicidal Irraditation
Any size, any shape, any features, just ask!
Hospitals & Health Care
Universities & Schools
Swimming Pools
Recreation Facilities
Data Centres
Commercial Offices​
Process & Food Industry
Agriculture
Temperzone's Air Handling Units (AHU) are typically 20% lighter than other steel AHU's available on the market. Temperzone offers NZ's only full aluminium air handling unit designed specifically for NZ coastal conditions with a powder coated and anodized finish as standard.

Total Pressure Range: 150 Pa to 2000 Pa Perimeter aluminium modular framework with nylon / aluminium corner nodes, anodised aluminium channel base or feet supports and screw fixed double skin sandwich panel construction. All panels are constructed using marine grade aluminium. This equates to long life on the air handling units especially in corrosive environments.

Many options available for panel lining material and insulation types to best suit thermal, and acoustic requirements of the end application.
Your HVAC system is a breeding ground for mould and bacteria that cause sickness, increased labour costs and energy inefficiency.
Steril-Aire's Ultraviolet Germicidal Irradiation (UVGI) is a solution that eliminates a host of HVAC problems at the source. RIK is designed for medium to large air handling units typically found in commercial and industrial applications. It is the perfect solution for installations with space constraints, staggered banks and facilities where HVAC downtime is a critical concern.
The culprit is biofilm. Biofilm isn't just ugly, that contamination on your coild and drain pans is a harmful microbiological material that thrives in all HVAC systems. It impedes air flow and reduces heat exchange efficiency, making your chillers and fans work harder, increasing energy costs.
Costly coil cleaning only removes visible biofilm on the coil face, where is grows back quickly. This cleaning doesn't reach the build-up deep inside the coil fins. Countless studies link asthma, allergies and disease to the microorganisms growing in HVAC biofilm. Bad indoor air quality is getting risky and expensive.
Steril-Aire's light destroys the root of the problem.
A Sterile-Aire UVCI system is a simple all-in-one solution. Our multi-patented UVC Emitters get rid of biofilm quickly and permanently. Savings on operating costs alone can deliver payback in as soon as 6 months, with a bonus payoff: IAQ you can swear by.
Steril-Aire RIK Benefits:
Easy Installation: Specifically designed for easy and cost-effective installation
Fast Installation: Pre-wired from our factory, significantly reducing installation time and HVAC downtime
Flexible: 6 Enhanced Emitter lengths (24", 30", 36", 42", 50″, 61″) with up to 8 rows of Emitters for optimum coil coverage from 24″-180″ tall plenums.
Economical Shipping: Smartly designed to fit in one box, ensuring efficient shipping
Unmatched UVC Output: Delivers up to 6 times the output of competitive UVC products, for the best germicidal control
Proven UVC technology, backed by science: Ultraviolet germicidal irradiation is proven to be effective inactivating mold, bacteria and viruses
Energy Savings: Lowers energy costs by restoring heat transfer and airflow uniformity across the coils
Improves Indoor Air Quality: Steril-Aire destroys HVAC biofilm, preventing the growth and distribution of airborne pathogens in occupied spaces.
Safe: Produces no ozone or secondary contaminants
Improves Operational Efficiency: Eliminates costly HVAC cleaning programs and extends equipment life.
Cost Effective: ROI is typically less than 2 years.
Quality: UL, CUL, CE and other agency listings
How the Sterile-Aire System Works:
Steril-Aire cleans your coils continuously, better than you ever could.

No more high pressure steam. No more toxic chemicals. No more labour. Our UVGI system makes your HVAC unit self-cleaning and keeps it that way, from coils to the nooks and crannies your maintenance team could never reach.

Your AHU's will run more efficiently and last longer.

Without biofilm cloggin up the works, AHU efficiency skyrockets thanks to improved heat exchange efficiency and air volume. 30% increases in total cooling capacity are common. Instead of replacing an old coil or air handler, you can probably rejuvenate it with Steril-Aire.

Save up to 15% or 20% on your energy bill!

Energy savings of 15 to 20% and higher are routinely documented in facilities using Steril-Aire Technology. Keeping the coils and other components free of organic buildup restores heat transfer and airflow uniformity, and reduces pressure drop across the coils. The result: reduced energy consumption.

Reduce potential liability from sickness caused by HVAC-bred microbes.

Poor indoor air quality (IAQ) has hidden costs and liabilities. Airborne allergens and disease-causing microorganisms pose risks, reduce productivity and increase absebteeism. The good news for your facilities owner: a healthy, green building not only reduces potential liability. It can be a selling point for tenants or employees.
T2 / TB2 Tropical 60 x 45 Features
Thermal Break 60mm Profile & 45 mm Panels
Nylon Corner Node
Door Extrusion with integral seal
Features
Greatest Thermal Performance Available
System Tested to DIN EN 1886
Suit very low S/A temperatures < 9 Degrees Celcius in Humid areas
{^widget|(videocontainercssclass)embed-responsive+embed-responsive-16by9|(html5audiomuted)False|(html5loopvideo)False|(html5playerwidth)500|(html5playerheight)400|(widget_displayname)Html5VideoPlayer|(html5autoplayvideo)False|(mp4videosource)%7e%2fTemperzone%2fmedia%2fTemperzone%2fProducts%2fDe%252520Dietrich%2fTemperzone-Talks-_-Clever-Air-Handling-Units-_-Dave-Smith.mp4|(name)Html5VideoPlayer|(videocssclass)embed-responsive-item|(html5showcontrols)True|(html5preloadvideo)False|(width)|(height)^}