Living Harmony
At Hitachi Cooling & Heating we like to think of this as creating harmony with your interior environment. When we achieve that wonderful balance, productivity, learning, happiness and health can thrive.
Exclusive to Hitachi VRF technology, Smooth Drive is a newly developed refrigerant cycle control technology, helping you achieve new standards in performance and efficiency with our new outdoor units.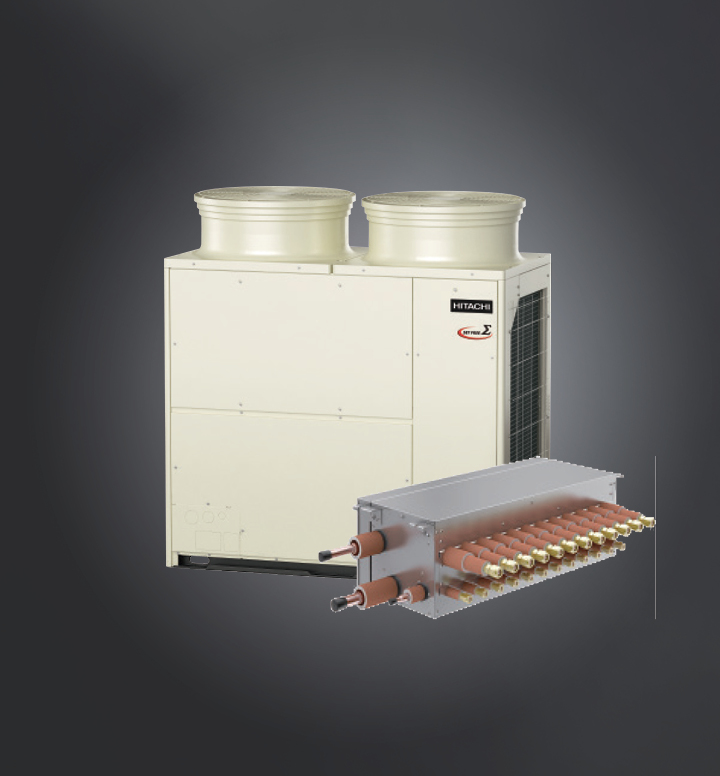 Set free Sigma VRF
FSXNS | FSXNP
Available in:
Reverse Cycle
Nominal Capacity Range (cooling): kW
Outdoor units
22~150kW
Refrigerant:
R410A
The beauty of silence
You can set up the night shift mode from Outdoor Unit PCB. The sound power level for a particular time zone can be set, based upon the usage environment.
---
COMMERCIAL
Group control for commercial applications
---
DC INVERTER
A DC compressor offers efficient performance during periods of extended operation, leading to significant reductions in annual running costs.
---
TEMPERATURE CONTROL
Seperate temperature settings per indoor unit
---
VRF
Capable of connection to several types of indoor units
Range of modules
There is a wide range of module combinations.
There are two ranges:
High efficiency model: FSNP series
Space saving model: FSNS series
Hitachi also offers one of the largest single modules at 67kW (24HP)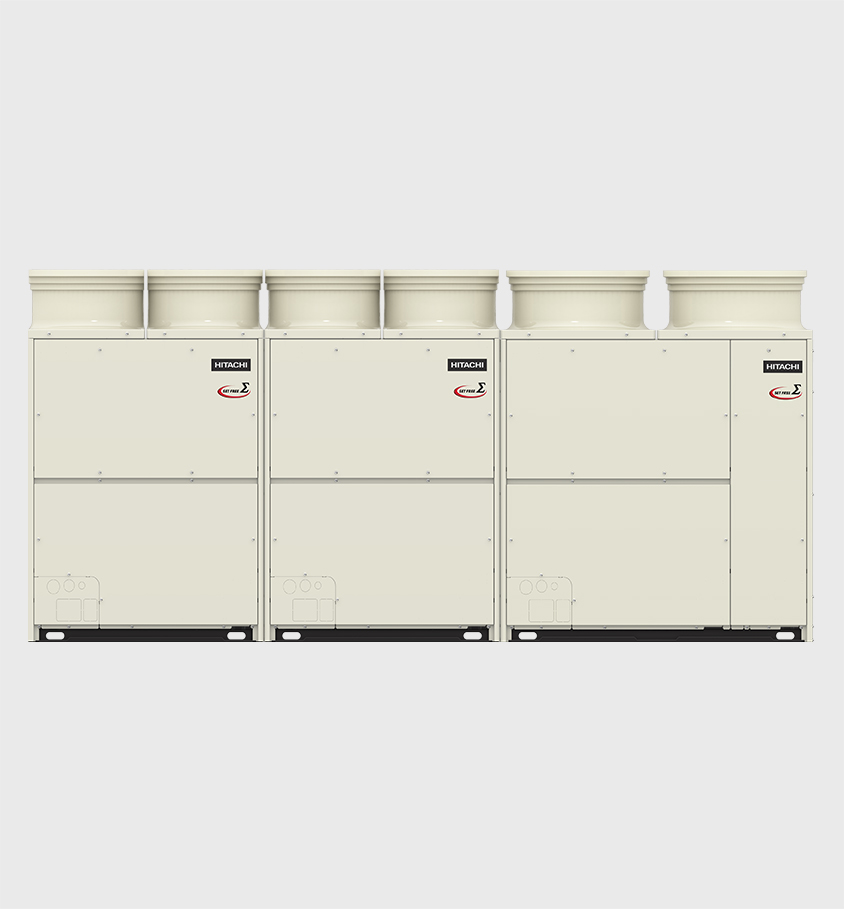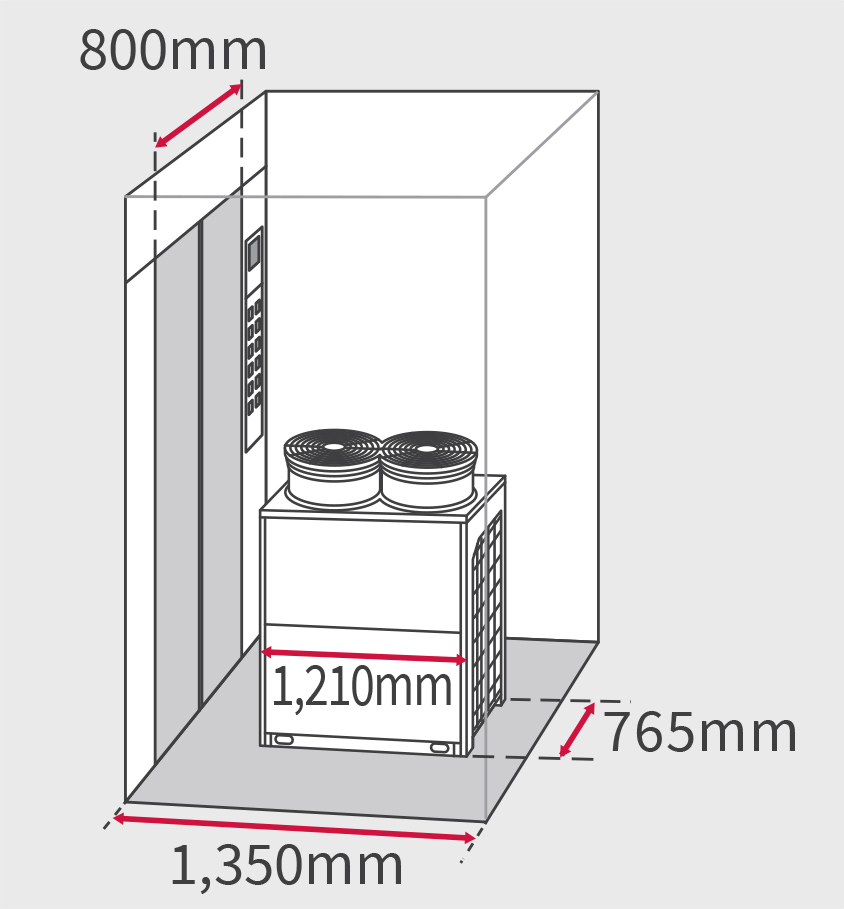 Easy Access
Smaller units can be transported in an elevator FSNS: 18HP class(50.0kW)
Versatile
Designed to be located internally and can operate under 4 ESP settings, up to 80Pa, with multiple options for improved energy savings. Shorter required piping lengths provide greater design flexibility and may also reduce installation costs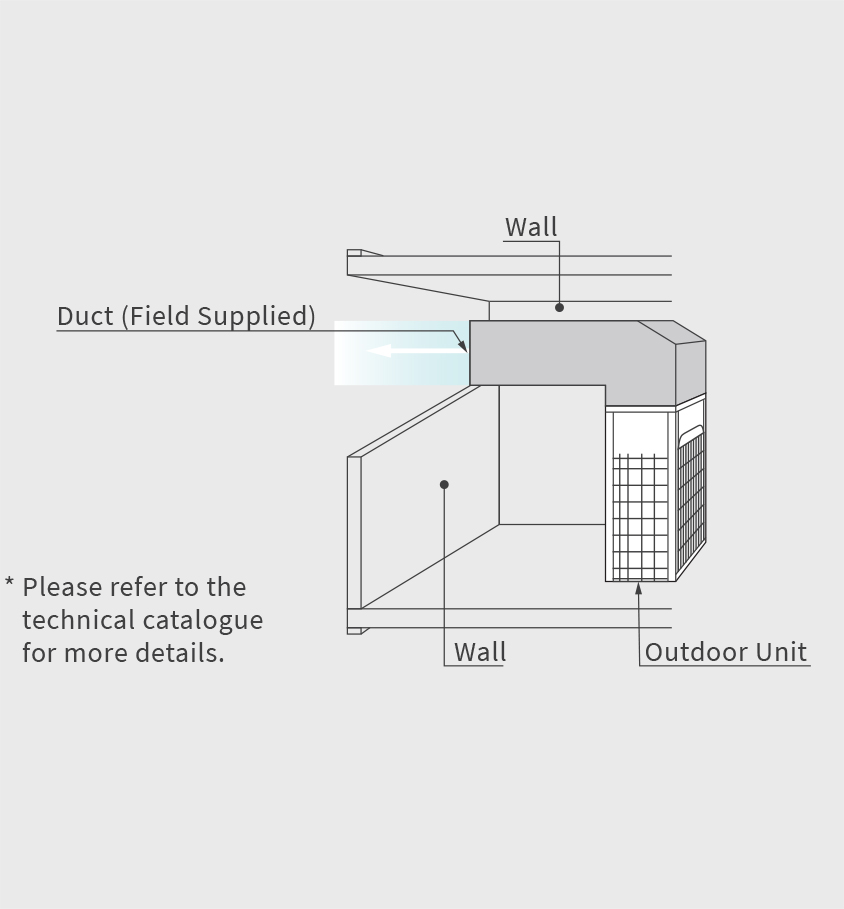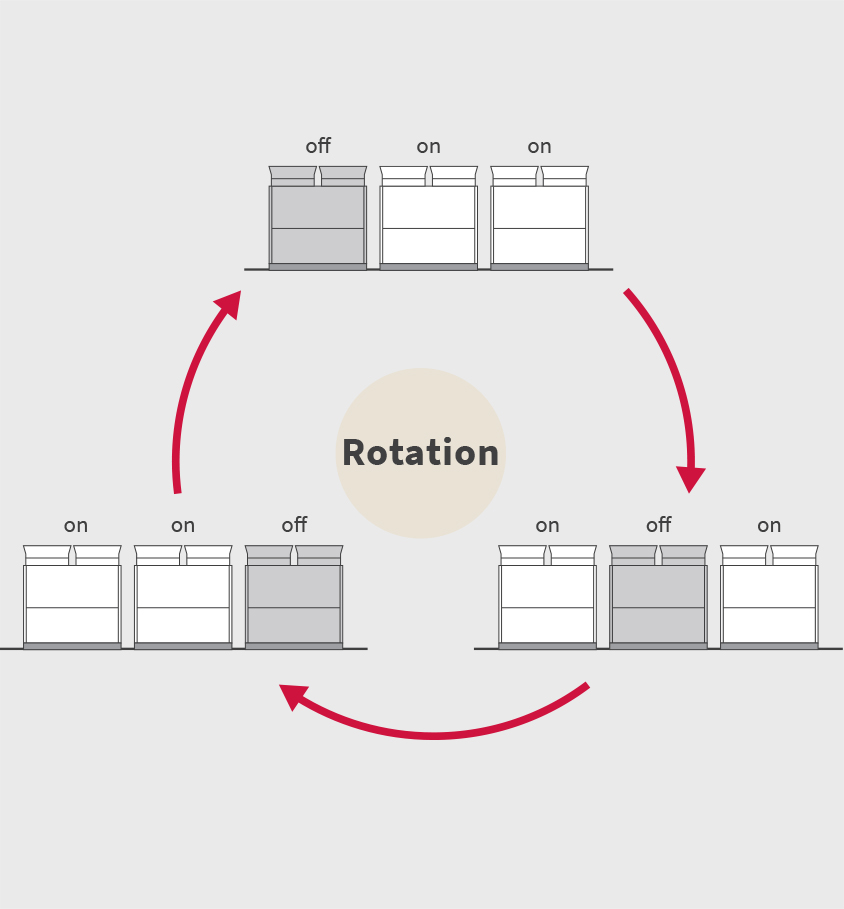 Module rotation
Rotational operation occurs to improve unit endurance, standardised running time evenly distributes the load by rotating the order of compressor operation
Branch boxes
The range of heat recovery branch boxes extends up to 16 ports.
They are Top-in-class for compact body, Top-in-class light-weight as well as no requiring any drain connection.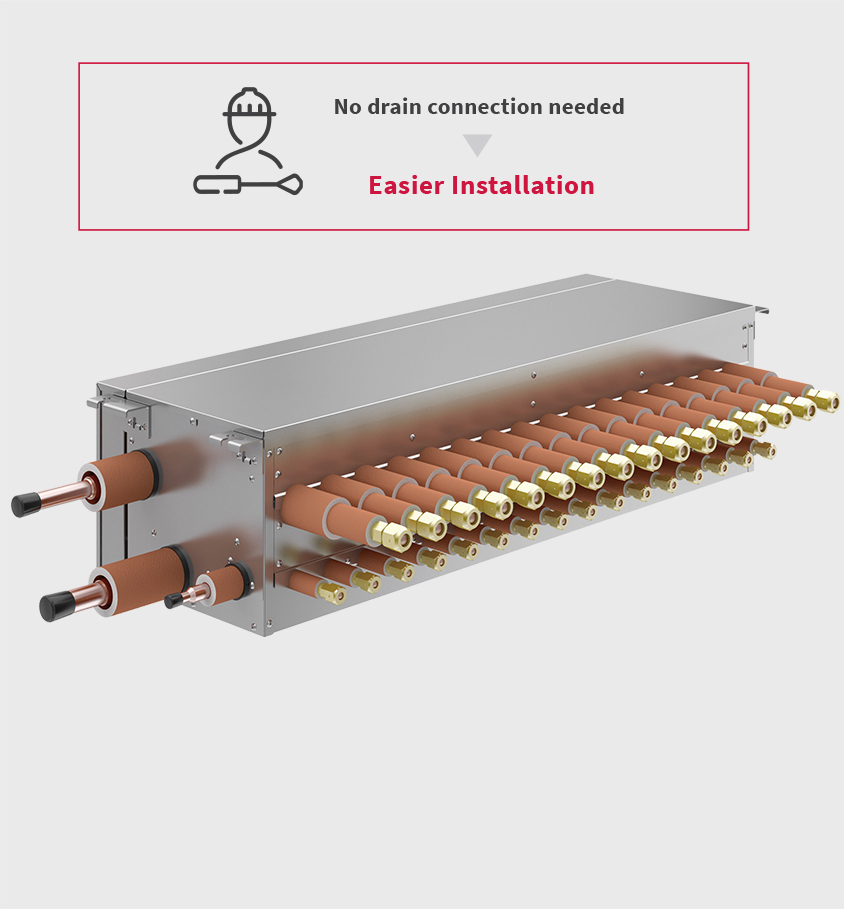 Local control
Local controllers like the PC-ARF1 come with a raft of features including operation mode, Temperature setting, fan speed, louver direction, auto temp recovery and much more. These controllers are designed to blend in to the suroundings with a modern look.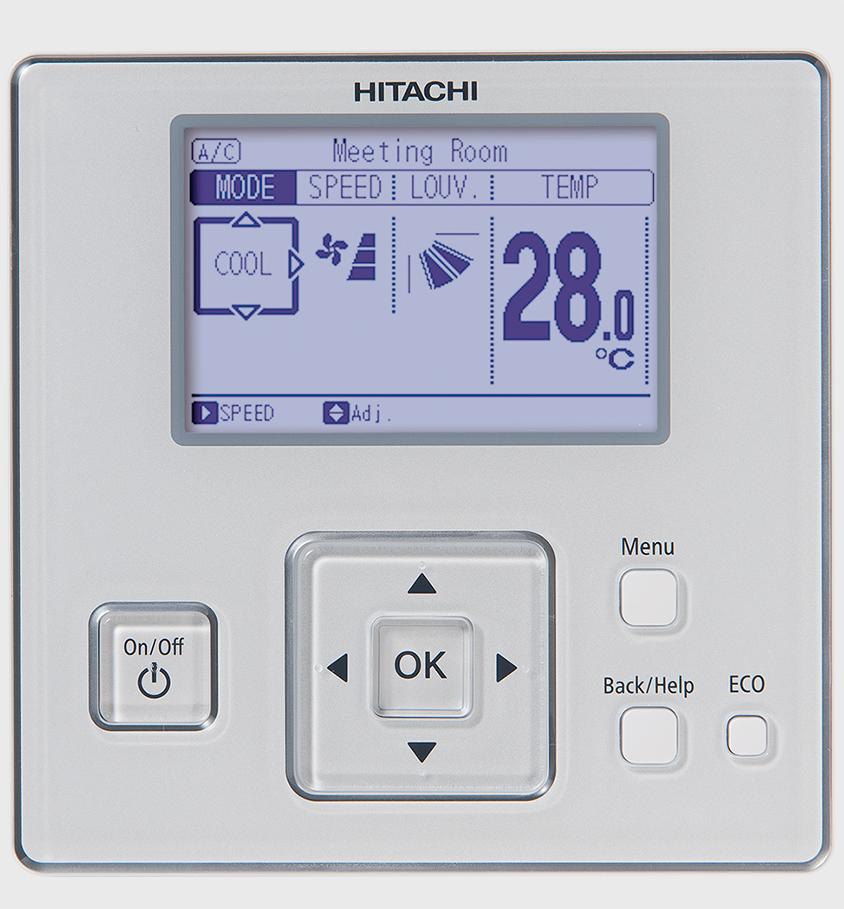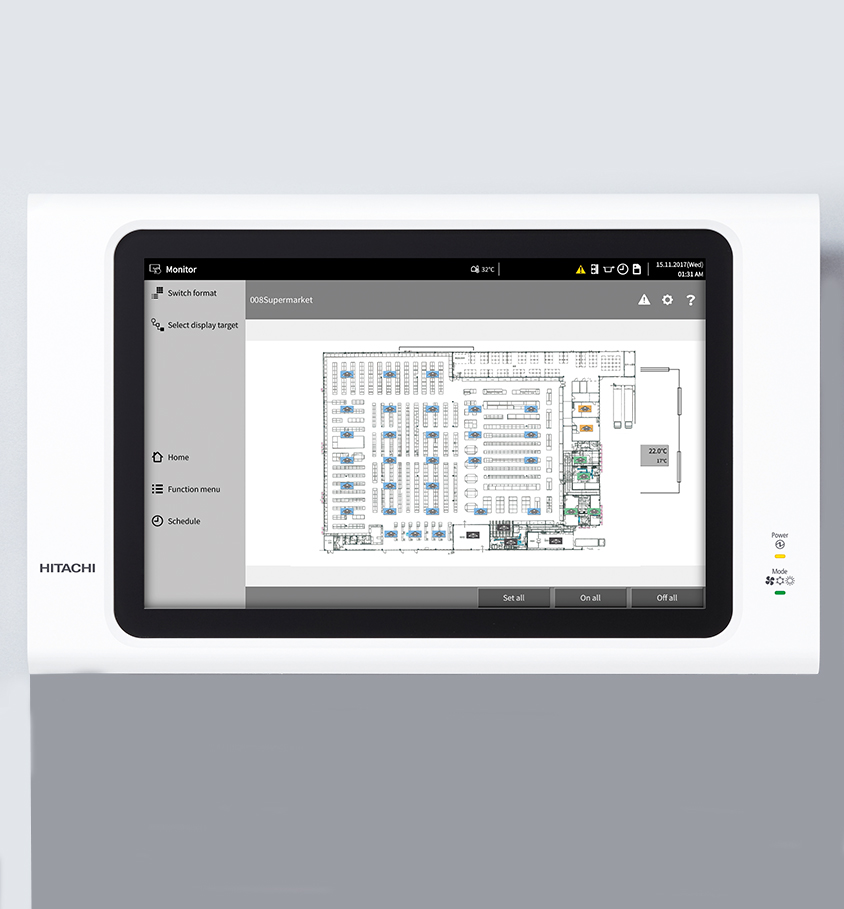 Central controllers
Hitachi have a range of central controllers for medium-large scale buildings such as hotels, educational facilities, or hospitals. The EX Central controller for example features a highly intuitive and functional 12.1-inch wide, wall-mountable, colorful LCD screen. Control up to 2,560 indoor units with our proprietary H-LINK system with 15 Extension Adapters (PSC-AD128EX).