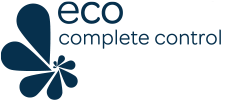 ---
DIGITAL COMPRESSOR
Continuous modulation enables precise load control
---
EC PLUG FAN EFFICIENCY
Featuring EC plug fans that precisely adjust airflow to change in static pressure and provide superior efficiency.
---
ELECTRONIC VALVES
Electronic expansion valves for greater control and efficiency
---
VERT/ HORIZONTAL AIR SUPPLY
Versatile solutions with multiple supply air options
One of the most energy-efficient ducted systems on the market
Temperzone ECO Ducted Split systems offer a responsive and adaptive solution which can adjust its own cooling or heating capacity in accordance with changing loads.
Thanks to a state-of-the-art variable capacity compressor, the ECO unit adapts to suit the requirements in the occupied space. It works hard only when needed, all the while offering the ability to provide optimum comfort.
Incorporating simple control technology, our systems are easy-to-use
High levels of comfort and energy savings can be provided regardless of climatic conditions
Use of variable capacity compressors allow a precise load variation response
High response levels to current load conditions are further guaranteed using Electronic Expansion Valves (EEV) and variable speed control of the indoor fans.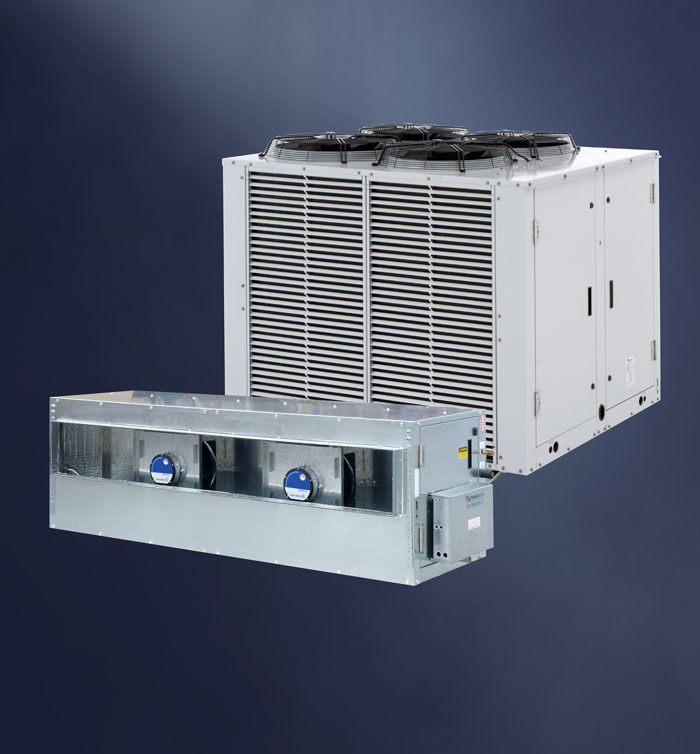 ECO Ducted Split
Available in
Reverse Cycle (Heating and Cooling)
Capacity Range Nominal kW (Cooling)
37.1, 56.6, 65.5, 84.7, 94.9
Refrigerant
R410A
Better Performance
When it comes to large capacity Ducted Split systems, nothing's better than Temperzone's efficient, durable and comprehensive range.
High Static EC Plug Fans
Improved efficiency and comfort through the supply of exact airflow requirements with variable airflow technology. Up to 50% more efficient than belt driven fans, and 20% more efficient than AC fans.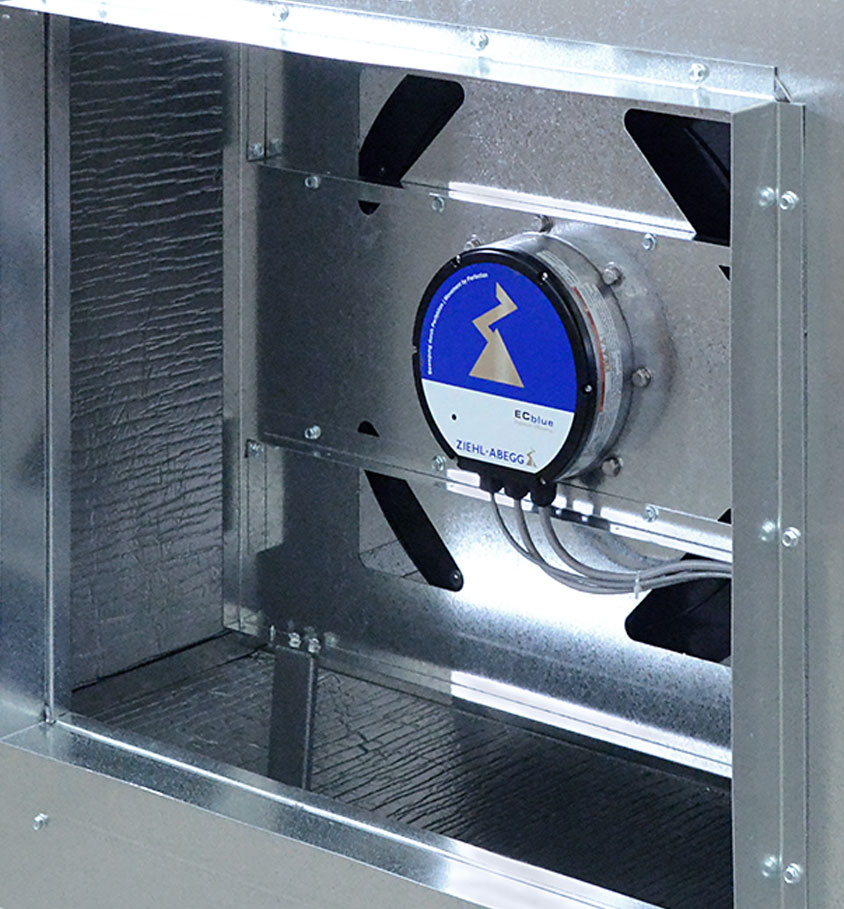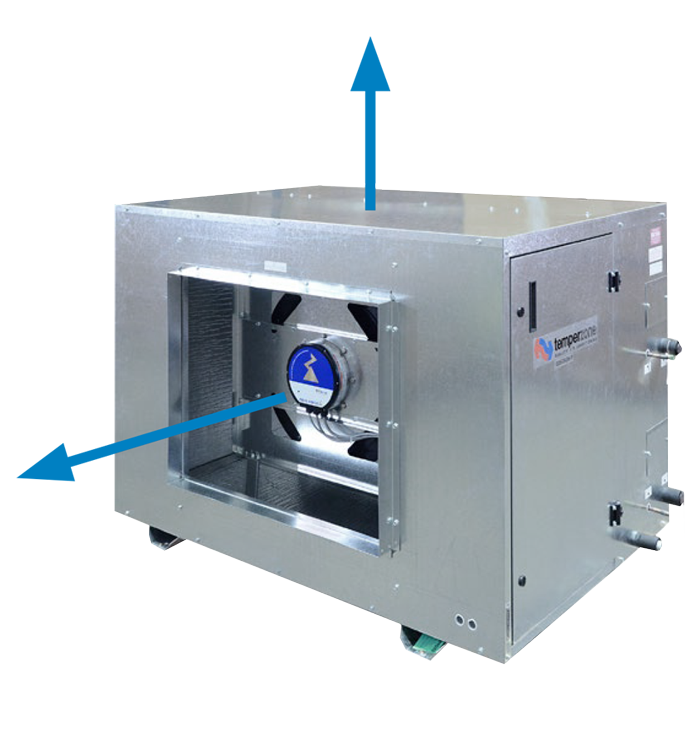 Vertical or Horizontal Airflow
Having the option to choose from either vertical or horizontal supply air discharge configurations provides the flexibility required when designing for various commercial air conditioning installations.
Dual Refrigeration Systems
These split ducted systems have two independent refrigeration circuits to provide the flexibility and economy of two stage operation, i.e. utilising one or two circuits as conditions vary, plus the advantage of staggered starting.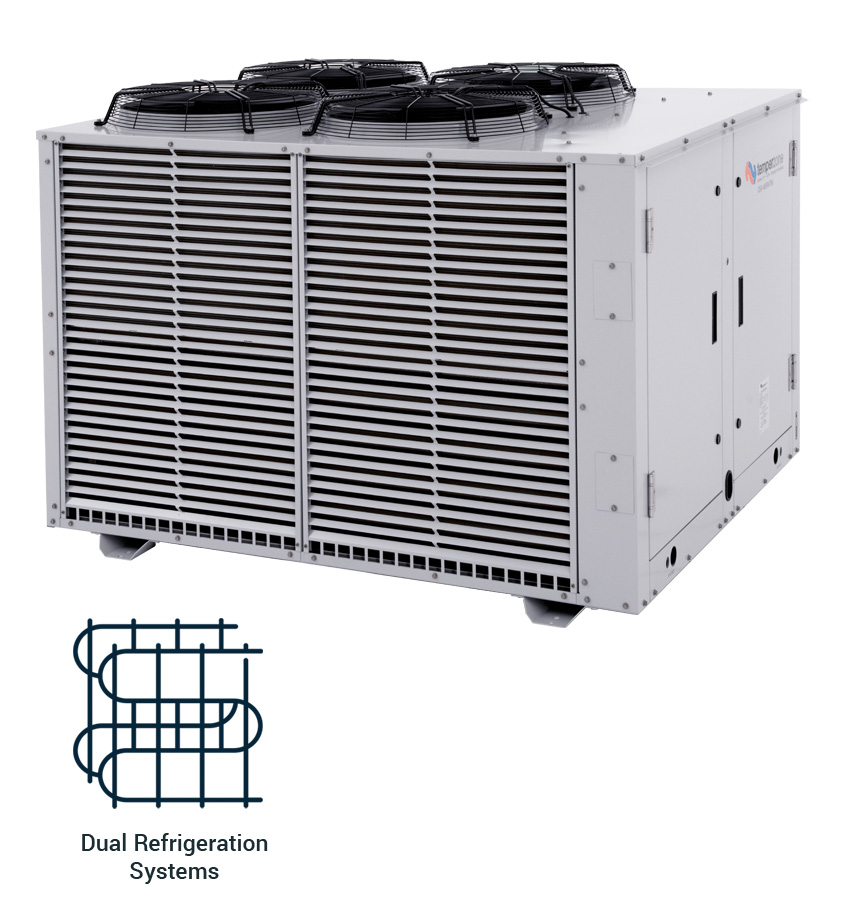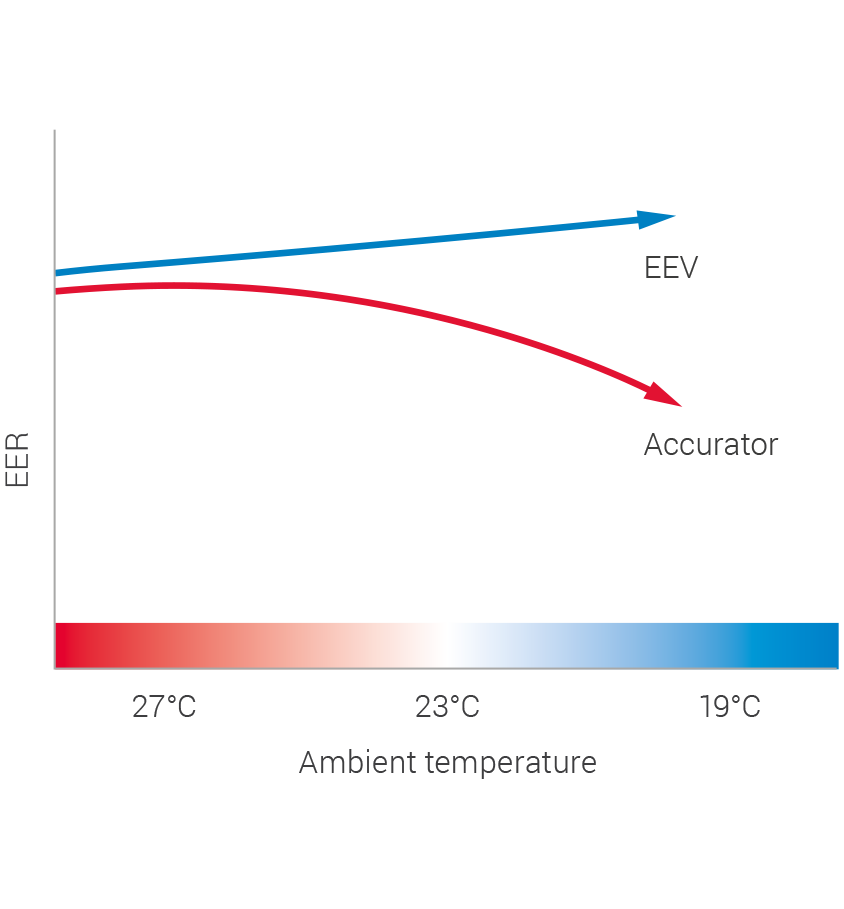 Electronic Expansion Valves
EEV's allow optimum control of superheat at varying load for outstanding comfort with indoor air temperature and humidity control. They also provide increased efficiencies by lowering head pressure and optimum feeding of heat exchanger coils.
Variable Capacity Compressors*
ECO units feature a variable capacity digital compressor and a fixed speed compressor allowing efficient close control with 20-100% continuous system capacity modulation. These systems also provide better humidity control at low capacity.

* Variable capacity compressors are a MTO option for the OSA 570 and 670 ECO units.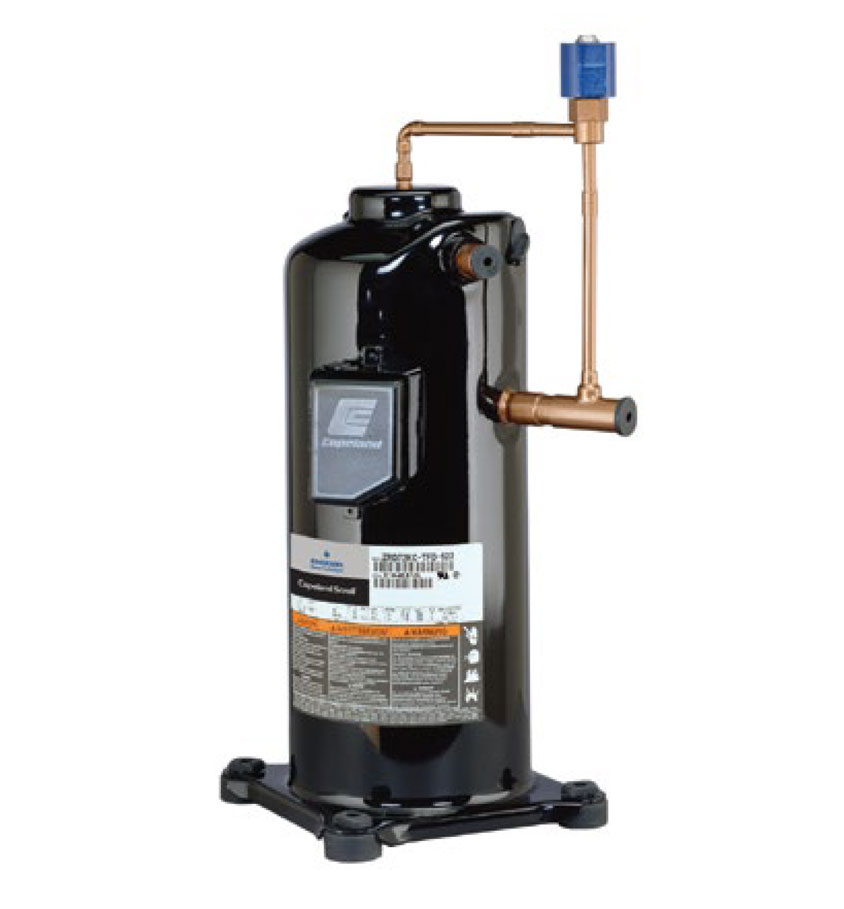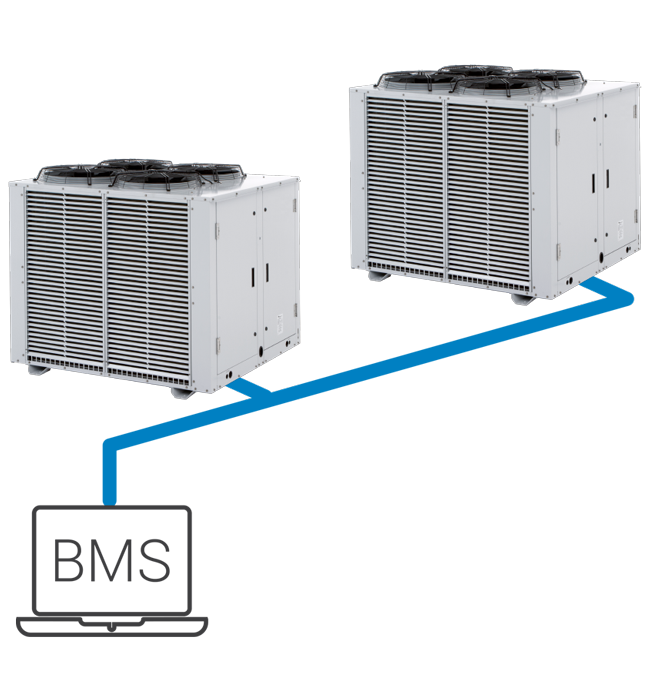 BMS Connectivity
Units featuring UC6 controller are BMS compatible via digital and analogue signals or via Modbus. EC motors can be controlled variably by a 0–10 volt DC signal that can be supplied by the BMS system.
UC6 Service Interface tool
Many operating status conditions (including history) can be determined, without gauges, simply by using the optional UC6 Service Interface graphical display tool.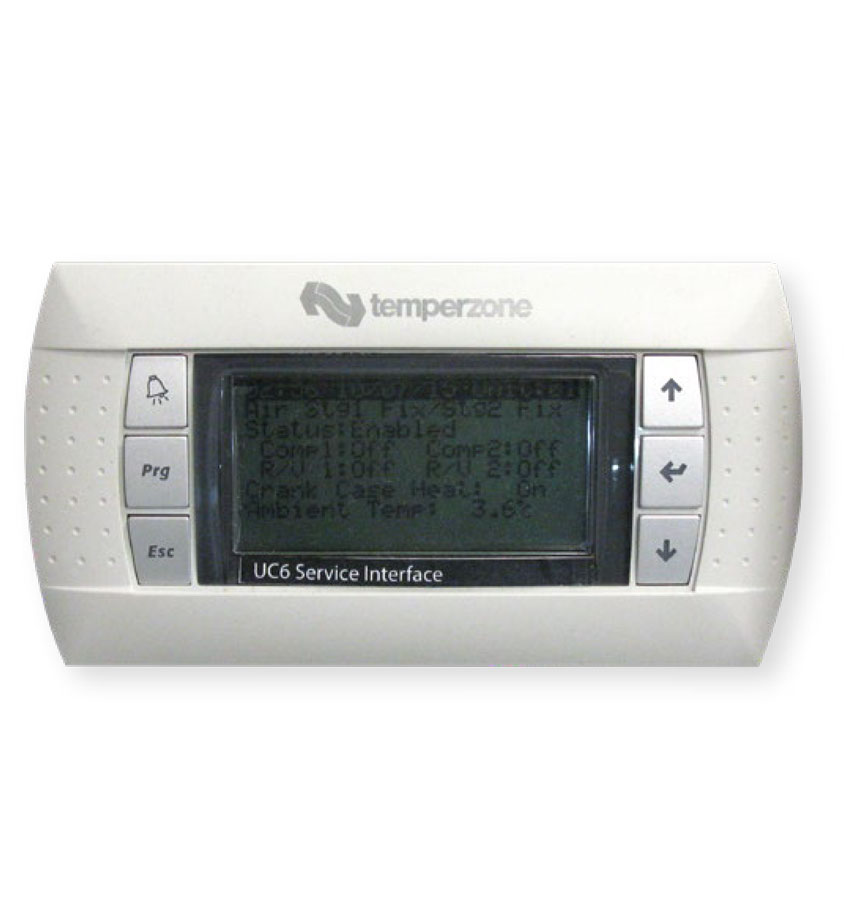 Advanced Powder Coating
The sheet metal in temperzone units have the following treatment Metall Spray 315NS / Rinse / EcoSeal 800 / Powder Top Coat. Aluminium and Zinc-coated steel panels treated with Metall Spray 315NS and EcoSeal 800 process passed the performance requirements of AS/NZS 4506 for Atmospheric Classification D High Marine/Industrial Duralloy is a tough thermosetting powder coating that exhibits decorative and durable characteristics suitable for a broad range of interior and exterior product applications where excellent durability is required and with excellent colour retention.
Epoxy Coated Coils
All Temperzone units come standard with epoxy coated indoor and outdoor coils for added protection in harsh enviroments. For corrosive environments, varieties of lacquered fin stock have been developed as an alternative to the more expensive copper fin stock. Of the various coatings, for aluminium fin stock, epoxy has emerged as the preferred coating as protection against both chemical and salt laden air corrosion.The controlled application of epoxy, to the aluminium fin stock, results in a highly corrosion resistant epoxy film of only 4-5 microns.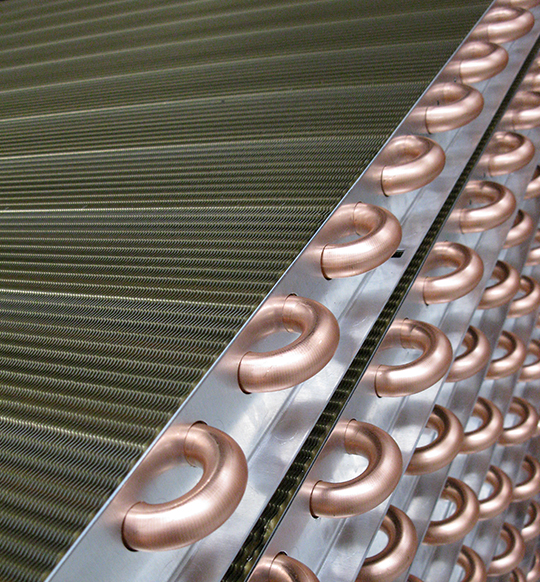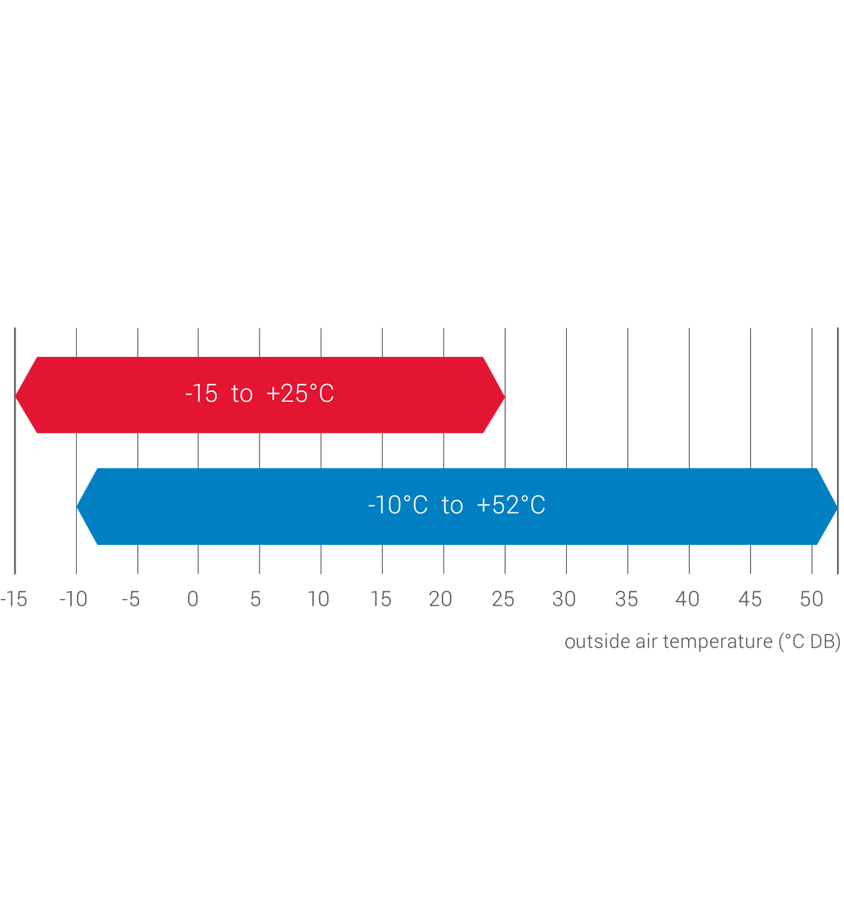 Extreme Weather operation
Designed for the harshest conditions these split ducted units are designed to operate in ambient temperatures from -15°C to 52°C* to ensure you're always comfortable, whatever the weather.

*OSA 840 and 950 to 46°C