High Performance Radiators
Aquatherm Econorad Radiators now offer you an improved new programme of modern heating panels enabling an individual selection for home or institutional layouts. With the variety of models now available the Architect can select the ideal unit for each project and is no longer bound by present conventions.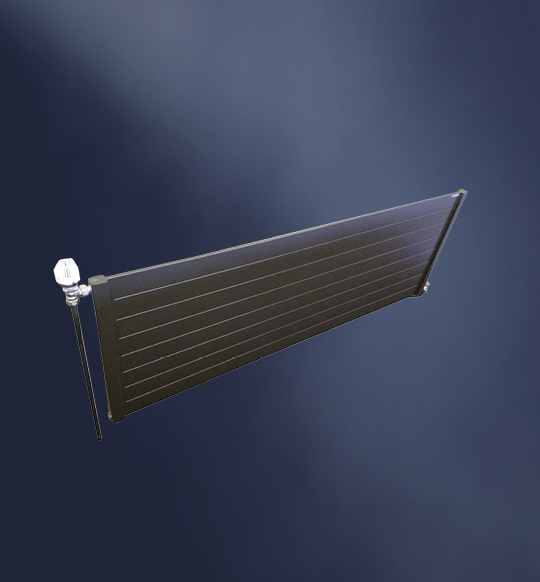 Aquatherm Econorad Radiators
A variety of models for optimum performance.
Features:
Wide selection of standard models
Lengths from 400mm to 3000mm
Heights from 140mm to 770mm
Up to 3000mm height when used as a vertical
wall heater
Wide range of sizes and outputs for single and double radiators.
Vertical Panels optional
Heat outputs from 150W to 10,850W
The variety of models available enables the designer to use a modular size of heater throughout a particular installation. By careful selection, units of uniform dimension and appearance but with varying heat emission outputs are possible.

The Aquatherm ECONORAD Radiator can be connected in series using some end connections to eliminate pipe work. For larger installations, large single units may be used reducing the total number of heating units need and thereby making for a faster and more economical installation.

The standard units are constructed of 70 x 11 x 1.6mm tubular section, which is tested to 455kPa and suitable for a working pressure of 350kPa. A higher pressure model is available constructed of 70 x 11 x 2.0mm tubular section. This model is tested to 1000kPa and is suitable for a working pressure of 700kPa.
All heating radiators are supplied ex factory painted in a standard finish ready for mounting.
Standard finish includes etch primer, two coates of Croda Lusteroid Industrial Coating.
Two colour finishes are available, cream and white.
The standard finish can be over painted after normal preparation and will accept all standard paint finishes.
Touch up paint in both cream and white is readily available.