RAF floor standing split system
A system for all seasons, floor standing split system air conditioners are an effective choice when wall space is limited.
Compact and extremely efficient, Hitachi's inverter floor -standing split system air conditioners are ideal if you want to position your ac unit at floor level - either by preference or because you wish to avoid using a wall-mounted unit on an apartment common wall.
Hitachi Floor Mount air conditioners deliver low-energy heating and cooling by utilising high-efficiency inverter compressor technology.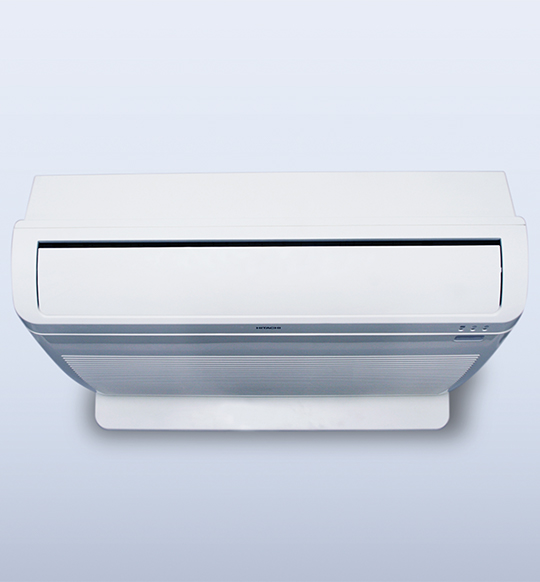 'RAF' Series
Floor mount split system
Available in:
Reverse Cycle
Nominal Capacity Range (cooling): kW
3.5, 5.0
Refrigerant:
R410A
DC Inverter technology
The Power Active Module (PAM) Inverter system minimises power losses and ensures efficiency even when temperatures drop below -15°C. With the Twin Inverter rotary compressor, you can be assured of a smoother quieter operation.