Flexibile and efficient systems
Featuring a lightweight, compact design, our R32 ducted one-to-one systems are the ideal option when installation spaces are tight and challenging. Incorporating the power of DC technology, Hitachi's ducted range offers stepless inverter control and the ability to achieve superior operating efficiency. Ranging in capacity from 5kW to 7kW, we deliver the level of comfort, convenience, and reliability that you've come to expect from Hitachi.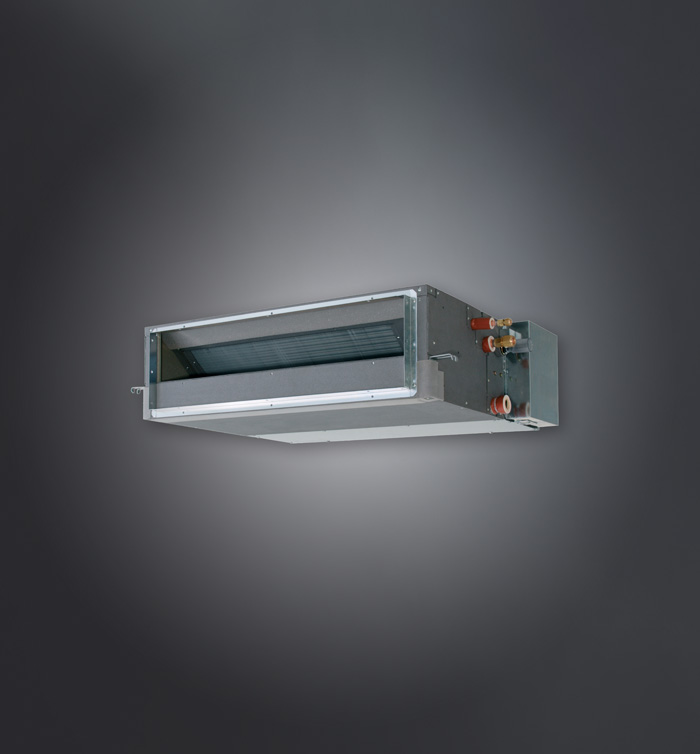 RAD Split Ducted
Available in:
Reverse Cycle
Nominal Capacity Range (cooling): kW
5.0, 6.0, 7.0
Refrigerant:
R32
Compact Solution
Lightweight and low height indoor units allow for the flexibility to install in the most challenging of spaces.
---
AIRCLOUD APP
airCloud Home is an optional user-friendly interface that lets you create comfort directly from your smartphone or digital device.
---
DC INVERTER
A DC compressor offers efficient performance during periods of extended operation, leading to significant reductions in annual running costs.
---
R32
Low global warming potential refrigerant
Advanced Control Function
In addition to essential functions, you will have access to:
Weekly programming, configure up to 5 different temperature ranges per day
Ventilation speed
Holiday function deactivates the time clock to avoid operation when not required
Your monthly consumption is saved and displayed
Key Lock function locks all buttons on controller, ideal for homes and offices.
Temperature limiting function
Operation mode lock
Error history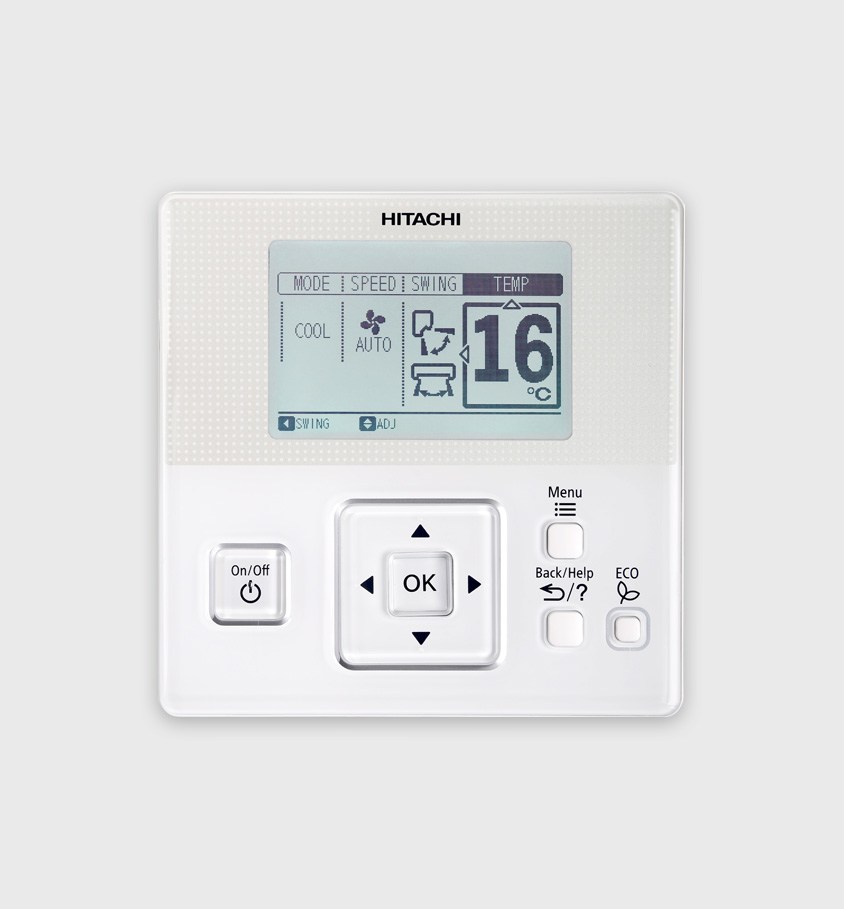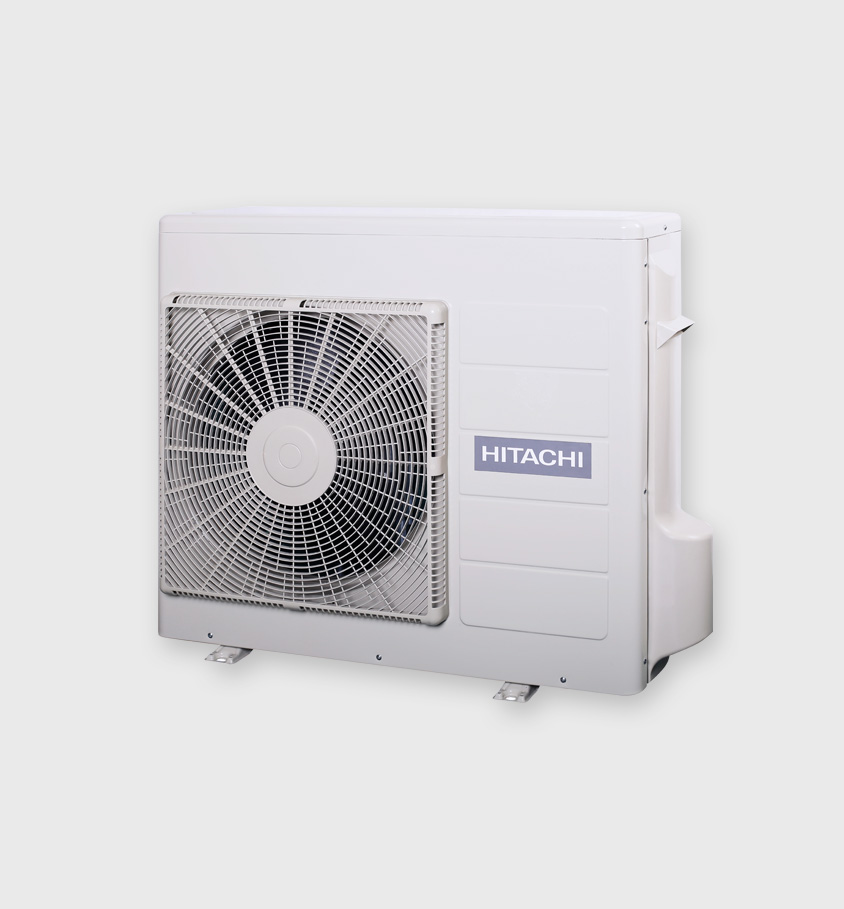 Compact and Light
Downsizing has led to a dramatic reduction in the footprint of the range compared with previous models. This has made installation easier and improved maintenance access.
DC Inverter Technology
A DC compressor offers improved performance during periods of extended operation. It also features a split rotor with displaced electrical poles, enabling the suppression of electromagnetic noise. Low-speed performance characteristics have also been improved, leading to significant reductions in annual running costs.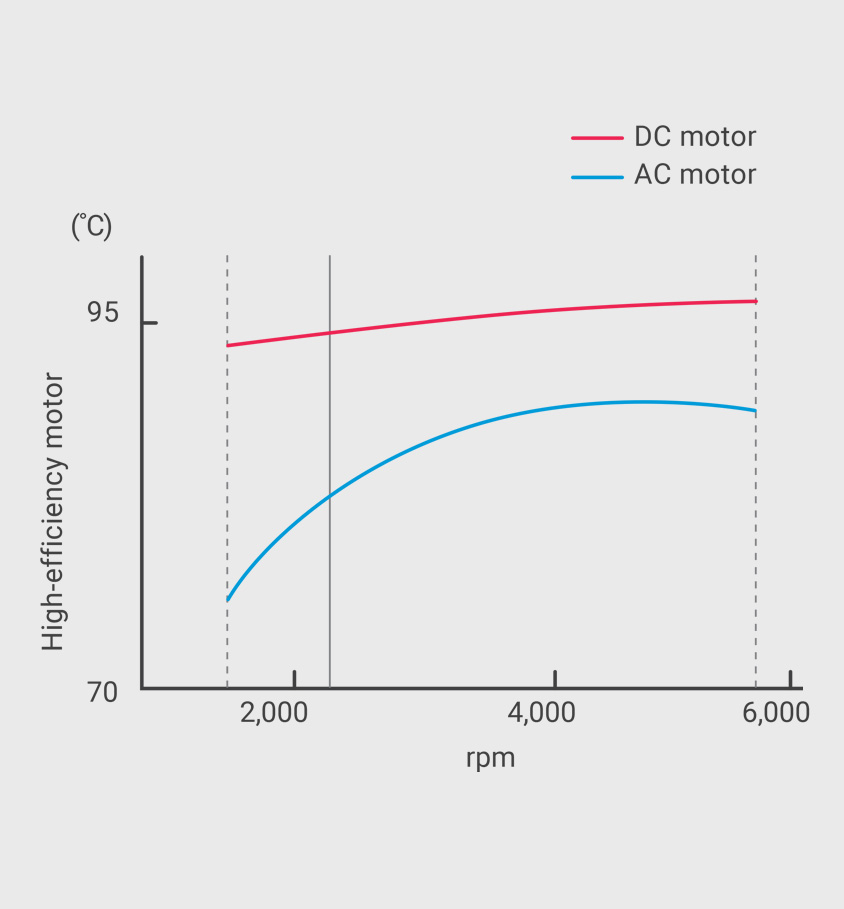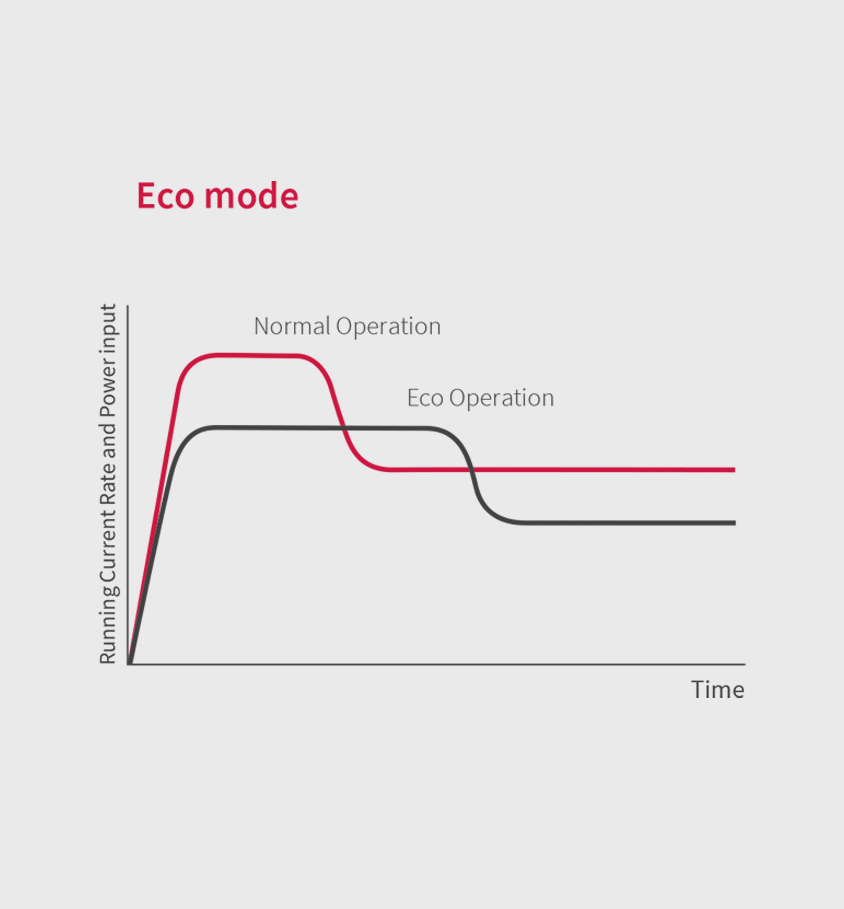 Energy Saving Features
At the push of a button, Eco Mode efficiently delivers a slightly reduced temperature to help keep energy consumption to a minimum.

Hitachi RAD Series have Ultra Low Standby Power to further increase energy efficiency.
Internal Drain Pump
Equipped with an automatic drain pump to lift water from the condensate drain pan up to 310mm. An internal low-voltage drain pump removes accumulated condensate from the drain pan, even during unit operation. A float switch monitors the water level and automatically activates the pump as necessary.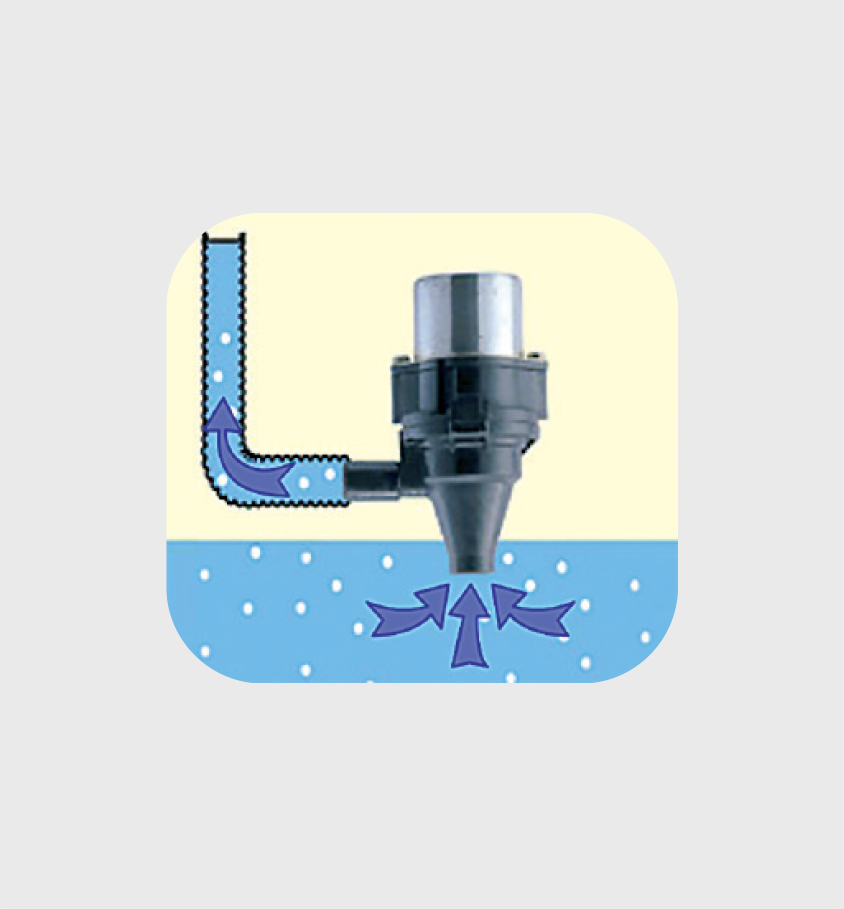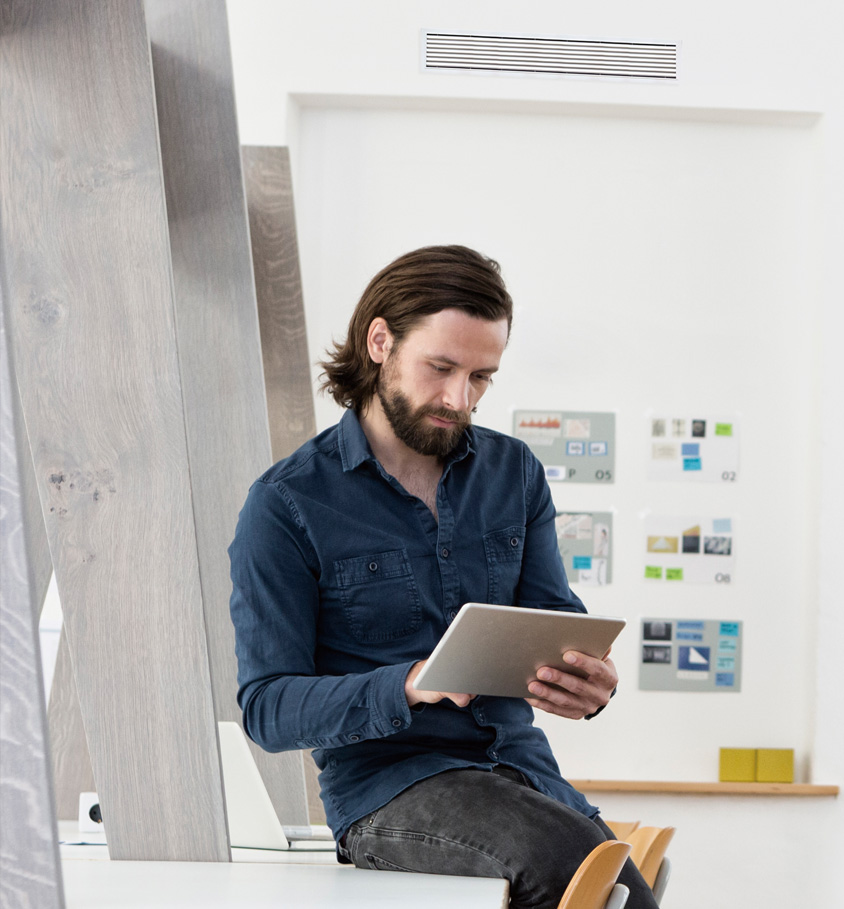 Rapid Heating & Cooling
Powerful Mode will run your system at maximum output for 20-minutes projecting airflow further and faster to cool or heat a room rapidly.

RAD ducted systems can operate in outside temperatures down to as low as -15˚C and as high as 46˚C ensuring you always stay comfortable.
Sleep Mode
Sleep Mode function adapts fan speed and temperature to provide comfort conditioning while you're sleeping while running the system more economically.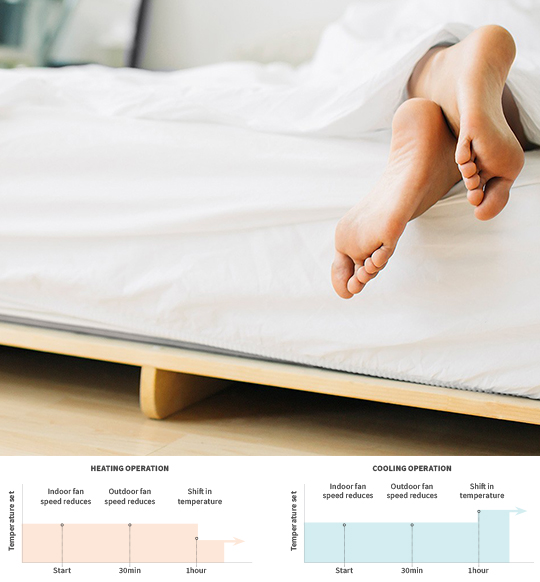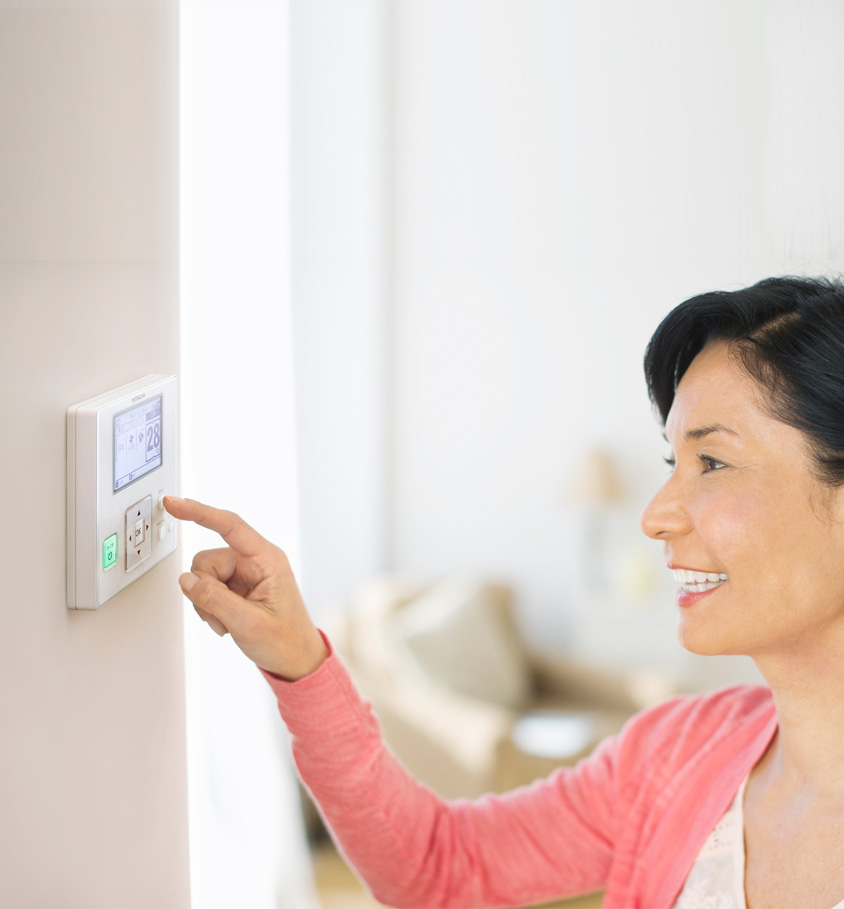 Power Tracking
The wired controller enables you to monitor your air conditioner's approximate power consumption ensuring that there are no surprises when the electricity bill arrives.
Space Saving Design
With a height of 270mm the RAD-E50, 60 and 70 can be installed in almost any application including homes, apartments or commercial buildings.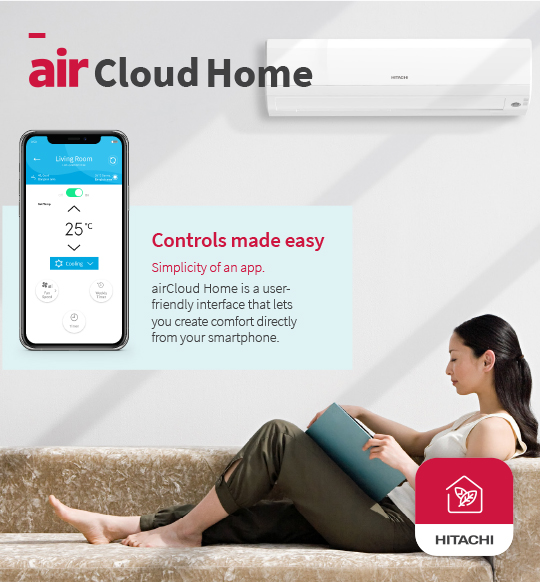 Air Cloud Wi-Fi
A NEW app that lets you control your air conditioner from anywhere. Simplicity of an app. airCloud Home is a user- friendly interface that lets you create comfort directly from your smartphone. Turn units on or off, adjust the temperature and fan speed, and set custom schedules.