Creating truly comfortable living spaces
We want to help you find the air conditioner that best suits your lifestyle.
Our partnership with Hitachi combines innovative global products with local knowledge and support to meet your needs faster, smarter and more responsibly than ever before.
Efficient and sleek design with flexible features that provide comfort all year round. The 'E' series offers a contemporary solution for all applications.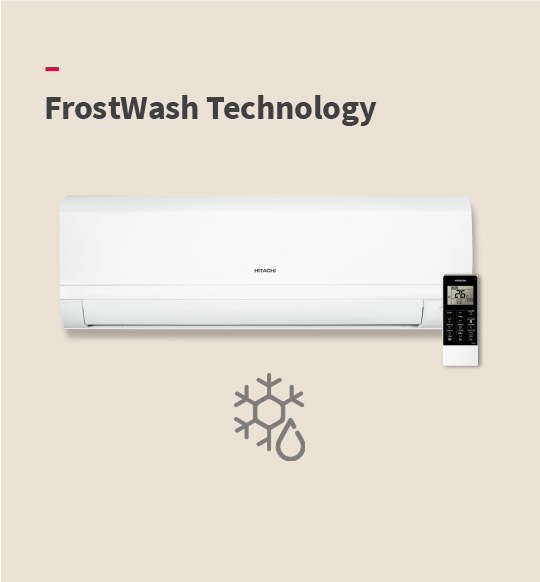 E-Series Wall mounted split systems
Available in:
Reverse Cycle
Nominal Capacity Range (cooling): kW
2.5, 3.5, 5.0, 6.0, 7.0, 8.0
Refrigerant:
R32
DC Inverter technology
A DC compressor offers efficient performance during periods of extended operation.
It also features a split rotor with displaced electrical poles, enabling the suppression of electromagnetic noise. Low-speed performance characteristics have also been improved, leading to significant reductions in annual running costs.
---
4-WAY AIRFLOW
4-Way directional auto swing airflow - Left, right and up, down
---
DC INVERTER
A DC compressor offers efficient performance during periods of extended operation, leading to significant reductions in annual running costs.
---
LOW GWP
R32 refrigerant has a much lower GWP compared to R410A
---
WARRANTY 5 YRS
Comprehensive 5 year warranty on parts and labour for your home or business
NANO titanium Wasabi Air Purifying Filter
The filter is packed with a hybrid coating of NanoTitanium and wasabi solution which provides a powerful antibacterial, anti-mould, anti-allergen and deodorising effect, reducing bacteria and allergen levels. Incredibly small and highly dense, wasabi-modified Nano Titanium particles prevent microbes from passing through and deactivate them effectively.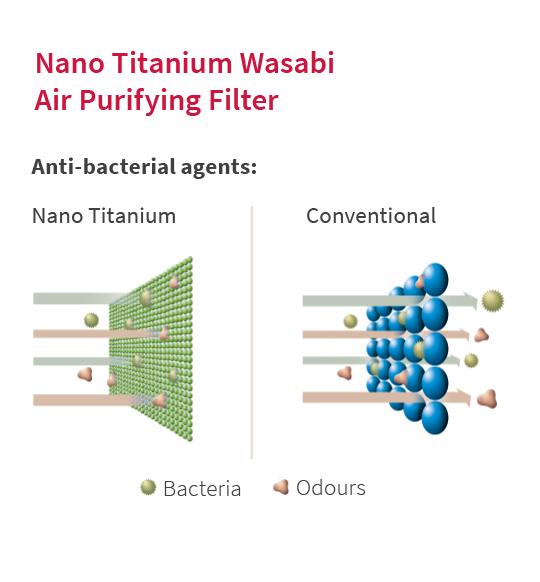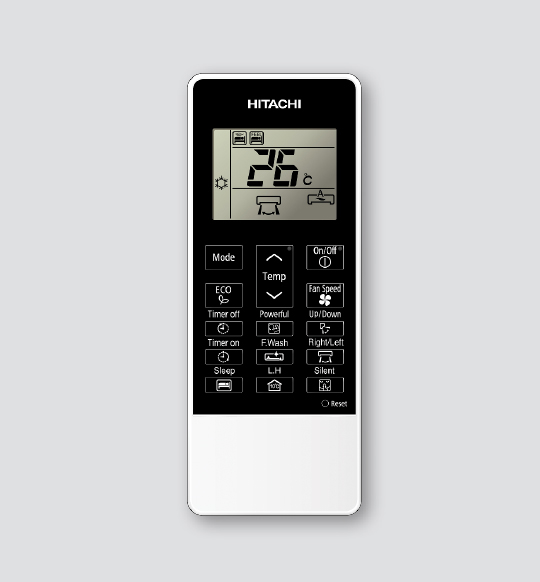 Remote controller
The Stylish remote controller features manual frostwash
Eco mode
Sleep mode
Powerful mode
12 hr time control
4 way lourver control
ECO Mode
Programmed to run your system at a slightly reduced rate, Eco Mode helps keep your power consumption
to a minimum enabling you to achieve significant energy savings.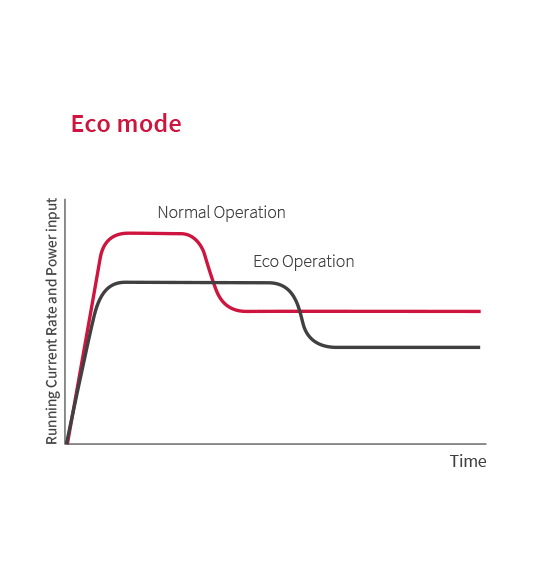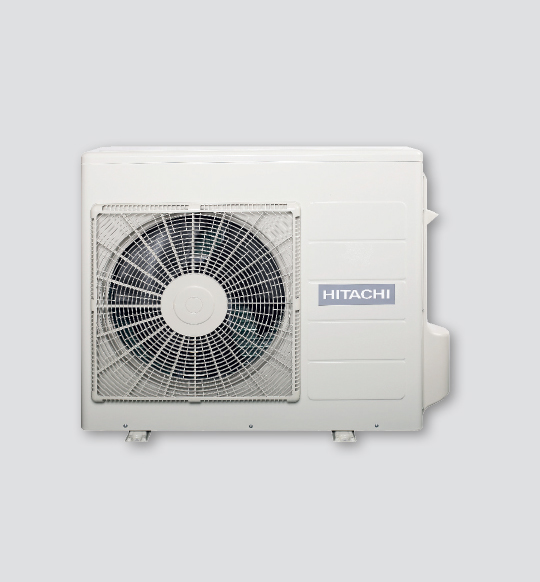 Quiet outdoor units
With the newly improved seamless fan control system, Hitachi's air conditioners assure extremely quiet and smooth fan speed for peace of mind.
airCloud Wifi Control
A NEW app that lets you control your air conditioner from anywhere. Simplicity of an app. airCloud Home is a user- friendly interface that lets you create comfort directly from your smartphone.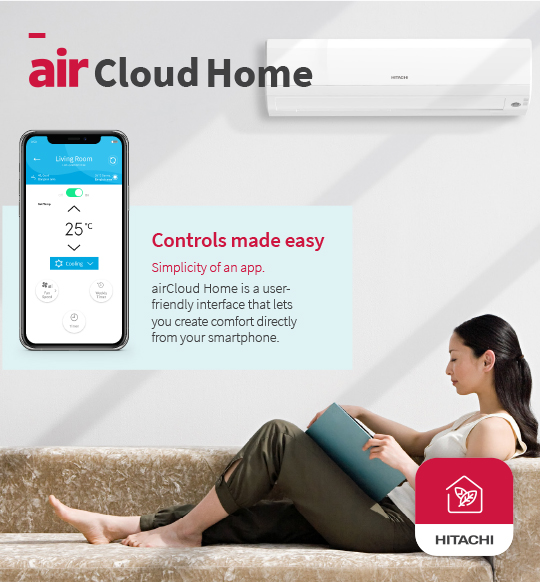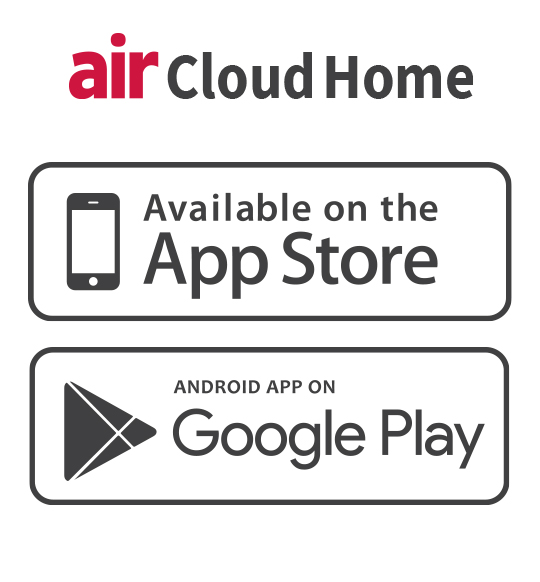 App
Connect your air conditioner to the cloud, via your home wireless network. AirCloud Home Adapter SPX-WFG02 is available as an accessory. The process is quick, and once installed, the user can quickly pair with the app via QR code.
Energy Saving
Plan to save energy Save on your power bills. Easily schedule when your air conditioner is on. Eliminate unnecessary power usage while you are away, then set your air conditioner to automatically turn on when you get back.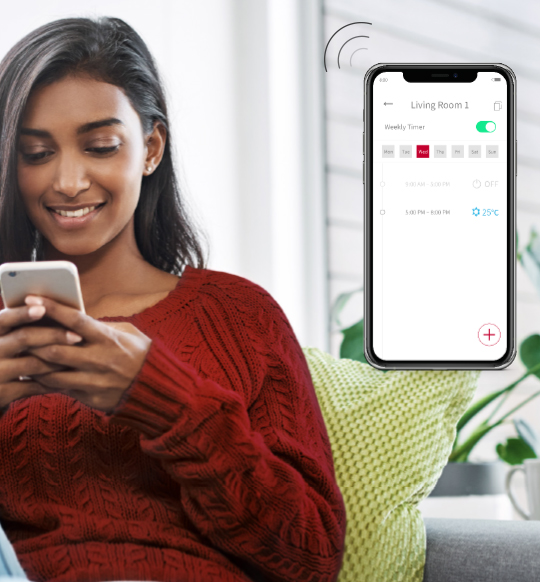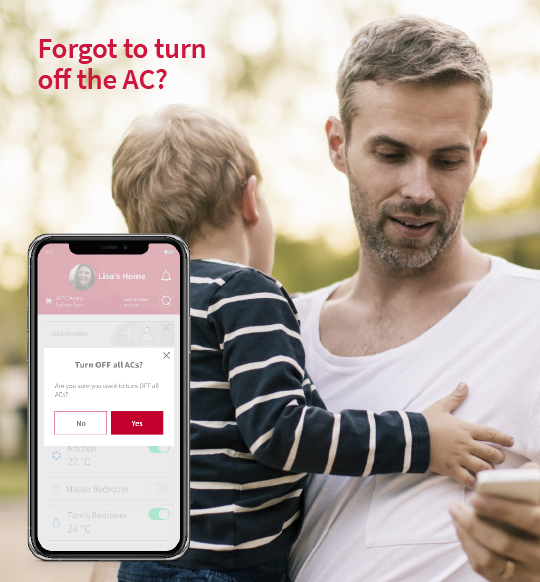 Forgot to turn off
Worry no more. With airCloud Home, you can control your air conditioning with one touch, even while away from your home.
Sleep Mode
SLEEP MODE
A function that adapts fan speed and temperature to provide comfort conditioning while you're sleeping,
Sleep Mode also prevents drafts that might disrupt a good night's sleep.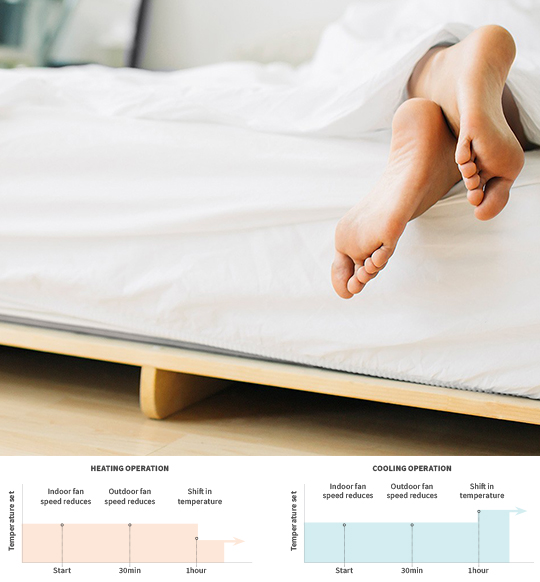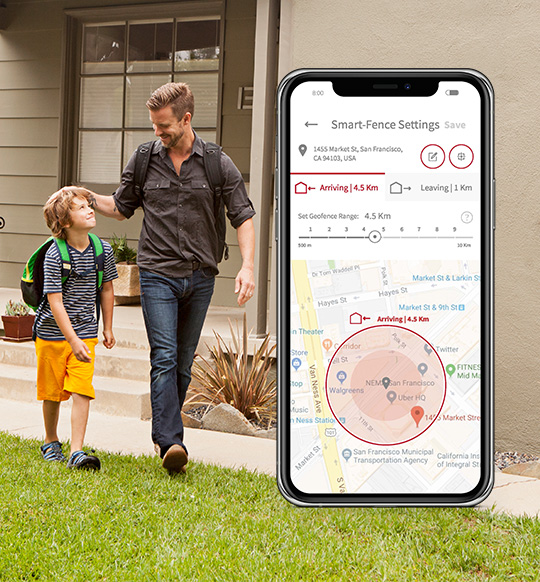 Smart-Fence Location Control
Smart Fence - connect your air conditioner to your phone's location and enjoy the benefits of automated comfort. Set up your smart-fence perimeter from 500km to 10km around your house. Select your preferred behaviour as you leave or enter the smart-fence perimeter.

As you arrive home Your air conditioner will turn on automatically, helping to create a comfortable and welcoming indoor climate.

As you leave home Your air conditioner will stop automatically or switch to a more economic preset temperature for optimal energy efficiency.
Voice Command
Connect with your smart speaker. airCloud Home is fully-compatible with Amazon Alexa and Google Assistant, enabling you to change the temperature hands-free while you cook, clean, or exercise.